What is Calibration?
Measurement instruments need to be checked via calibration as their performance may decrease and measurement values may not be consistent due to various factors such as number of use, working environment, durability, and others.
Calibration is a measurement technology that compares measurement values by comparing the measurement instruments used in industries with the calibration standard instruments with a higher precision to maintain precision accuracy of measurement instruments that require calibration, and for this purpose "International Accredited Calibration Laboratory Designation System" was established.
Accreditation effects of Internationally Accredited Calibration Laboratory in accordance with international standards
Internationally recognized credibility for calibration results of accredited calibration laboratories.
Reliable test certificates that includes measurement uncertainties in the calibration certificate.
Reliable measurement results and improved calibration capabilities through participation of periodic international and/or national proficiency tests.
Reduced export costs by eliminating redundant tests through establishment of mutual accreditation network among countries and regions.
Secure equipment stabilities and efficient quality control in production/manufacturing process
ILAC MRA & KOLAS
The credible test and calibration results of HCT, international accredited calibration laboratory, are accepted all over the world through ILAC Mutual Accreditation Arrangement.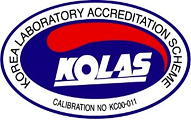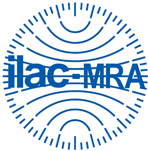 KOLAS (Korea Laboratory Accreditation Scheme)
The KOLAS (Korea Laboratory Accreditation Scheme) has been established in accordance with the "Government Organization Act" of Korea and the "Ordinance of the Ministry of Industry and Commerce and Its Affiliated Organizations". The KOLAS is part of KATS (Korean Agency of Technology Standard) organization that is in charge of businesses such as establishing the national standard system and operating the industry standardization system, matters on safety/quality of industrial products and measurement, development and support of investigation and research of industry-based technology and engineering technology, operation of calibration laboratories, test institutions and inspection institutions accreditation system, matters related to cooperation and exchange with international organizations and among countries in relation to standardization. The Director of KATS is acting as the head of KOLAS.
Following the signing of the Asia-Pacific Laboratory Accreditation Cooperation (APLAC) Mutual Accreditation Agreement (MRA) in October of 1998, the ILAC (International Laboratory for Laboratory Accreditation Cooperation) MRA was signed in November of 2000. In May of 2001, the calibration field officially signed the ILAC MRA..