Test Items
# Test Services
# Test Items
Safety Test
Target Devices
PC, Monitor, Etc.
Electrical Safety Test
Electrical safety test is essential to ensure safe operation and standards for any product that uses electricity. Electricity gives the human body an electrical shock (shock), there is a risk that an electrical spark (spark) or generated heat/fire creates a short circuit from power of electricity, and there is a combustible gas, steam, and dust, electrical safety helps to prevent these kinds of electrical hazardous. Various governments and agencies have developed stringent requirements for electrical products standards that are sold world-wide. Electrical safety must comply with the standards and technical regulations of each country for the protection of consumer's life safety, environmental hazardous and national security protection.
HCT Co. Ltd. is a designated testing institute for the safety check of your electrical devices. As for safety confirmation of electrical equipment, the manufacturer or importer must meet the safety confirmation requirements by issuing the safety confirmation test certificate from the designated safety certification institution for each model of the electrical device. So HCT Co. Ltd provides all safety test certificate for manufacturer as well as importers in all over the world. The validity period of the safety test is 5 years.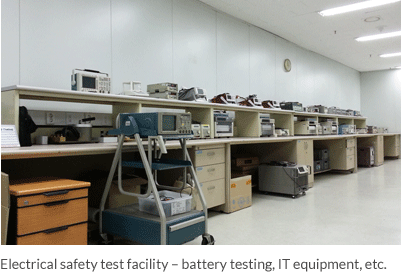 TOP